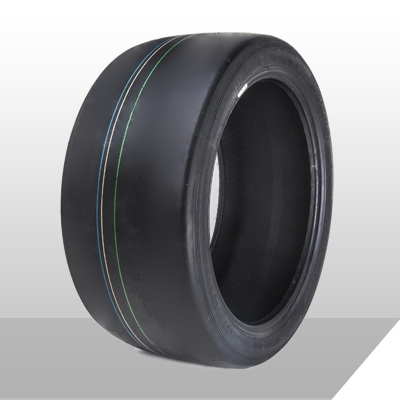 Slick Tyre/ Drag Racing Tyre
RSS101 is a full-slick competition tyre that provides consistent performance throughout the life of the tire. This race tire is excellent in dry braking and built to endure closed-course drag racing, road racing, time attack, track days, and high performance driving schools. Compound, construction and design contribute to its durability, responsive handling and high-speed performance in dry weather conditions.
Warning: For racing purposes only. Not for highway use.


| BRAND | PATTERN | SIZE | SOFT COMPOUND | MEDIUM COMPOUND | HARD COMPOUND | LOAD INDEX | SPEED SYMBOL | STANDARD RIM | PRESSURE (KPA/PSI) | LOAD (KG/LBS) | STRUCTURE |
| --- | --- | --- | --- | --- | --- | --- | --- | --- | --- | --- | --- |
| ZEKNOVA | RSS101 | 195/50R15 | 40AA A | 60AA A | 80AA A | – | – | – | – | – | – |
| | | 205/50R15 | 40AA A | 60AA A | 80AA A | – | – | – | – | – | – |
| | | 235/45R17 | 40AA A | 60AA A | 80AA A | – | – | – | – | – | – |
| | | 275/35R18 | 40AA A | 60AA A | 80AA A | – | – | – | – | – | |
| | | 255/30R19 | 40AA A | 60AA A | 80AA A | – | – | – | – | – | – |
| | | 265/30R19 | 40AA A | 60AA A | 80AA A | – | – | – | – | – | – |
| | | 295/30R19 | 40AA A | 60AA A | 80AA A | – | – | – | – | – | – |
| | | 245/35R20 | 40AA A | 60AA A | 80AA A | – | – | – | – | – | – |
| | | 305/30R20 | 40AA A | 60AA A | 80AA A | – | – | – | – | – | – |
| | | 190/570R15 | 40AA A | 60AA A | 80AA A | – | – | – | – | – | – |
| | | 200/580R15 | 40AA A | 60AA A | 80AA A | – | – | – | – | – | – |
| | | 205/580R15 | 40AA A | 60AA A | 80AA A | – | – | – | – | – | – |
| | | 225/580R15 | 40AA A | 60AA A | 80AA A | – | – | – | – | – | – |
| | | 240/610R17 | 40AA A | 60AA A | 80AA A | – | – | – | – | – | – |
| | | 240/620R17 | 40AA A | 60AA A | 80AA A | – | – | – | – | – | – |
| | | 240/640R18 | 40AA A | 60AA A | 80AA A | – | – | – | – | – | – |
| | | 250/640R18 | 40AA A | 60AA A | 80AA A | – | – | – | – | – | – |
| | | 250/650R18 | 40AA A | 60AA A | 80AA A | – | – | – | – | – | – |
| | | 280/650R18 | 40AA A | 60AA A | 80AA A | – | – | – | – | – | – |
| | | 280/680R18 | 40AA A | 60AA A | 80AA A | – | – | – | – | – | – |
| | | 300/650R18 | 40AA A | 60AA A | 80AA A | – | – | – | – | – | – |
| | | 300/680R18 | 40AA A | 60AA A | 80AA A | – | – | – | – | – | – |
| | | 325/710R18 | 40AA A | 60AA A | 80AA A | – | – | – | – | – | – |